CATEGORIES
Latest news
Contact us
ADD: No.4 Building , No.1500, Kongjiang Road,Yangpu District,200093,Shanghai,China Skype: motor.machinery
TEL: 86-21-58992293
FAX: 86-21-58992292
E-mail: sales@motor-machinery.com

> Heat treatment varnish Oven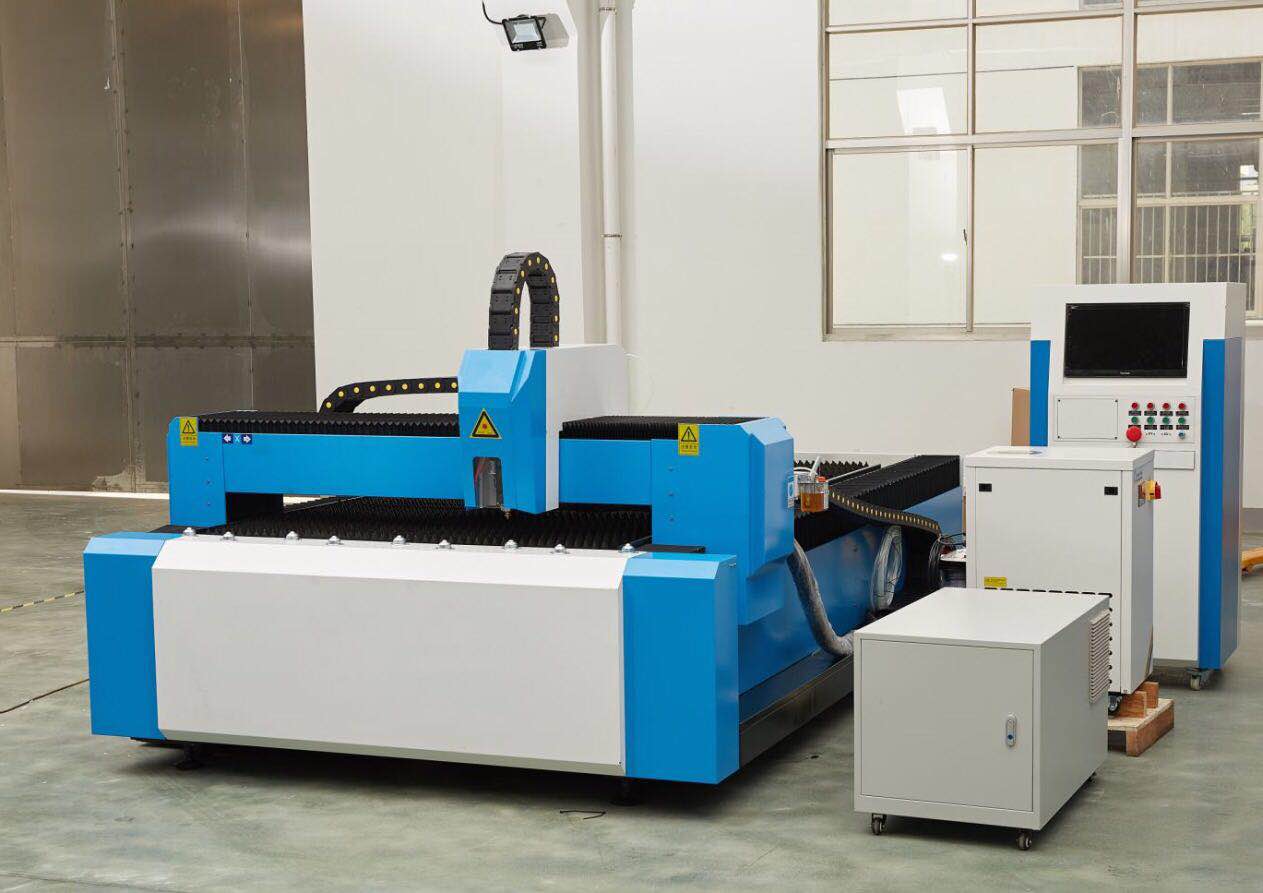 500w Cnc Fiber Laser Cutting Machine 1080nm Carbon / Stainless Steel Material
500W fiber laser cutting
N2 consumpation
Automatic slot-skipping
Product description: CNC Fiber Laser Cutting machine standard working table 1500*3000mm
PRODUCT INTRODUCTION
Material: Carbon Steel / Stainless Steel NAME: Laser Cutting Machine
Maximum Laser Power: 500W Laser Wavelength: 1080NM
CNC Fiber Laser Cutting machine
Adopting 500W power fiber laser with international advanced technology, the precision CNC fiber laser cutting machine is a high-tech product integrating laser cutting, precision machinery and numerical control technology. It is mainly used for metal materials such as carbon steel plate, stainless steel plate,aluminum alloys' cutting and forming.
Characterized by high speed, high precision, high efficiency, and high performance. It is the preferred cutting machine for the metal material processing industry.
Material Handled by Cutting Machine :
Specially used for cutting a variety of medium and thin metal plates, high quality cutting 0.5~10mm carbon steel plate, 0.5~4mm stainless steel plate, cutting aluminum alloy plate, galvanized plate, electrolytic plate, silicon steel, titanium alloy, galvanized sheet, Metal material etc.
Laser Cutting Machine Advantages
1. Low cost, low power consumption, can blow air to cut various metal sheets,
Production cost about 2.2USD~3.7USD/Hour
2. High cutting speed and efficiency, can cut 30 meters/Minutes
3. Good quality, small deformation, flat appearance and beautiful appearance handled
4. Servo motor and the guiding transmission mechanism ensure high cutting precision
5. With professional software, you can design all kinds of graphics or texts for instant
processing, flexible processing, simple and convenient operation.
6. High stability, using the world's top imported fiber laser, stable performance,
critical component life of up to 100,000 hours, laser maintenance-free.
7. Very low maintenance costs, no laser working gas, fiber transmission,
no need for reflective lenses, can save a lot of maintenance costs.
8. The product is easy to operate and maintain, and the optical fiber is transmitted
without adjusting the optical path.
Technical Data
Technical Item Technical Data
Laser wavelength 1080nm
Maximum laser power 500W
Pulse frequency 1~500Hz continuously adjustable
Aiming positioning Red light indicate
Work Table 3000mm*1500mm
X/Y Axis repeat positioning accuracy ±0.05mm
Support graphic format DXF,etc.(Autou CAD,Coreldraw software)
Power consumption of the whole machine ≤8KW
Power supply 3 Phase 380V,50Hz,60A
Dimension(L×W×H) 5000mm×2350mm×1800mm
Weight 2800KG
Cutting Data
500W Cutting Data
Material Thickness Speed(m/min) Pressure(MPA) Gas Cutting height
Stainless steel 0.5 >18 1 N2 0.6
1 8.4~12 >1.1 N2 0.6
2 1.8~2.4 >1.8 N2 0.6
3 0.84~1.2 >2.0 N3 0.6
Carbon steel 1 8.4~12 1 O2 1
2 3~4.2 0.6~0.8 O2 1
3 1.5~2.1 0.25~0.4 O2 1
4 1.2~1.5 0.15~0.2 O2 1
5 0.9~1.2 0.15~0.2 O2 1
6 0.72~0.96 0.1~0.2 O2 1
Cutting Machine Main Parts Brand
No Name Specification Q'ty Brand
1 Laser 500W Laser 1pc Ruike
2 Cutting head Fiber laser cutting head 1pc
Swiss Raytools
3
Machine Body
High-strength gantry steel structure
(Precision gantry milling machine processing)
1pc
Self developed
4 Machine beam 1pc Self developed Space Aluminum
5 Stainless steel armor shield 1pc Self developed
6 Electrical Part 1pc Schneider
7 Precision helical rack (X-axis, Y-axis) 2pcs Taiwan YYC
8 Linear guides (X-axis*2, Y-axis*2, Z-axis*2) 3pcs Taiwan HIWIN
9 Servo motor (Y axis * 2, X axis, Z axis) 4pcs Yaskawa
10 Precision reducer (Y axis * 2, X axis) 3pcs Shimpo
11 Proportional valve 1pc SMC
12 Precision chillers 1pc Lingke
13 Material collection 1pc Self developed
14 Gas circuit 1pc High pressure double gas path
15 High speed towline 3pcs Yanshan
16 Industrial control chassis 1pc Taiwan Industrial Control
17 Z-axis precision lifting slide 1pc Self developed
18 Automatic lubricating oil pump 1pc Taiwan Dongtai
19 Smoking dust blower 1pc Zhiou
20 Cabinet air conditioner 1pc Self developed
21 regulated power supply 1pc Leilang
23
CNC System
CNC System 1pc
Fscut
24 cutting software 1pc
25 Capacitance Inductance Height Adjuster 1pc
26 Wireless handheld controller 1pc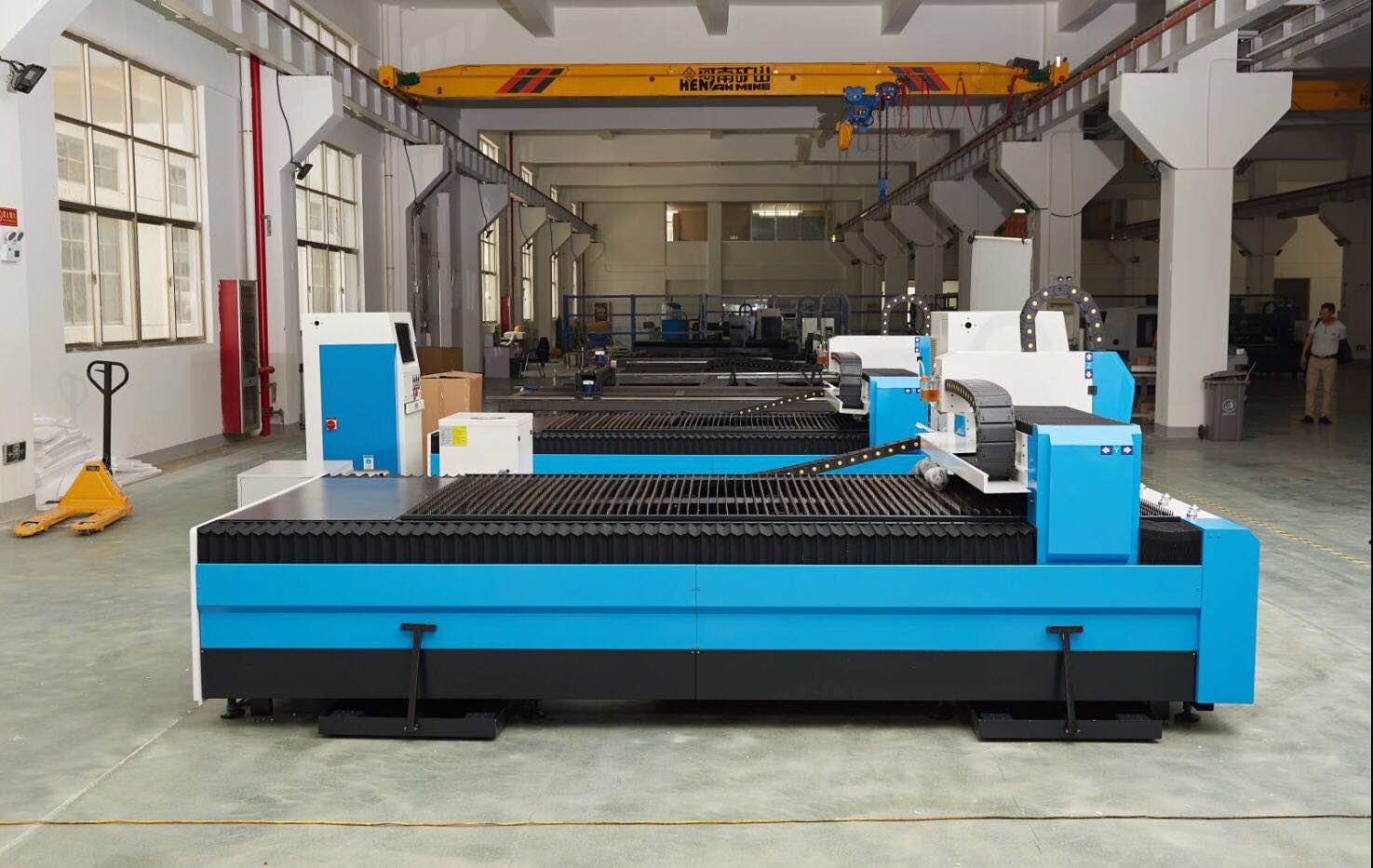 Contact:Shanghai Wind Automation Equipment Co.,Ltd
Email: emily@motor-machinery.com
Skype: motor.machinery
Mobile: +86-18067425780
Website: http://www.motor-machinery.com; http://www.coilswinding.com