CATEGORIES
Latest news
Contact us
ADD: No.4 Building , No.1500, Kongjiang Road,Yangpu District,200093,Shanghai,China Skype: motor.machinery
TEL: 86-21-58992293
FAX: 86-21-58992292
E-mail: sales@motor-machinery.com

> Motor machinery for Stator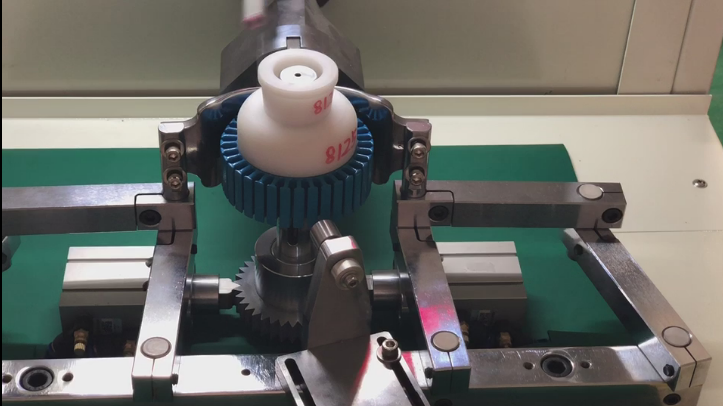 Outrunner Stator Flyer Winding Machine WIND-HMW-205D
produce armature
produce stator
produce lamination
Product description: Outside Stator Motor Flyer Winding Machine Scooter Single Wire Coil Winder
PRODUCT INTRODUCTION
Outside Stator Motor Flyer Winding Machine Scooter Single Wire Coil Winder
Application:
Armature flyer winding, Bicycle motor generator stator,
Airplan toy stator winding for single wire and parallel wires
Competitive Advantages:
1.Mass production yield,1200pcs output per shift for a OD 72.8mm bicycle generator stator
2.High passing rate, 99.9% good winding quality passing rate, stable and high efficiency
3. Fully automatic winding machine, winding,indexing,arrangment wire, clamping,cutting
Parameter Data:
Item No.

Data

Wire diameter

0.10~0.60mm (AWG22~AWG38)

Operation option

Fully Automatic winding, automatic indexing, automatic winding arranging,

automatic clamping and cutting

Stator slot no.

2 to 24slots

Stator stack height

5~50mm (0.197''~1.969'')

Stator outside diameter

20~140mm (0.78'' ~5.5'')

Wire displacement

60mm

(2.36'')

Power supply

AC220V 50/60Hz

Weight

about 350KGS

Dimension

1260(L)x650(W)x1150(H)mm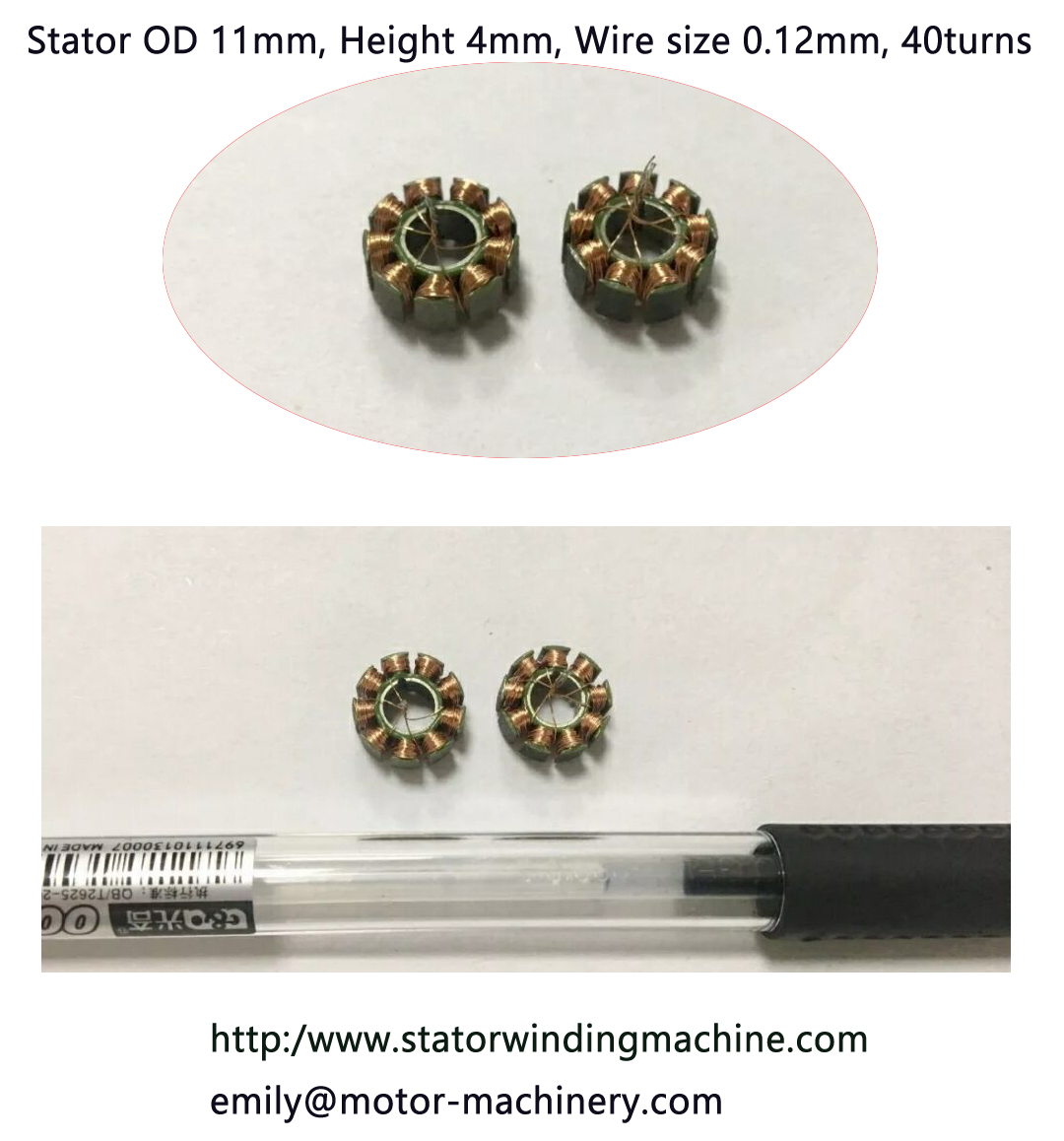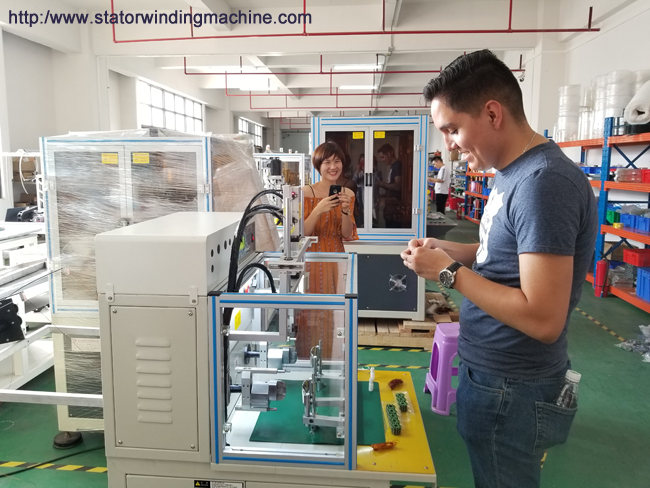 Information needed for Flyer Winding Machine inquiry
1. Stack lamination drawing
2. Wire size, turns no.
3. Winding configuration