CATEGORIES
Latest news
Contact us
ADD: No.4 Building , No.1500, Kongjiang Road,Yangpu District,200093,Shanghai,China Skype: motor.machinery
TEL: 86-21-58992293
FAX: 86-21-58992292
E-mail: sales@motor-machinery.com

> Motor machinery for Rotor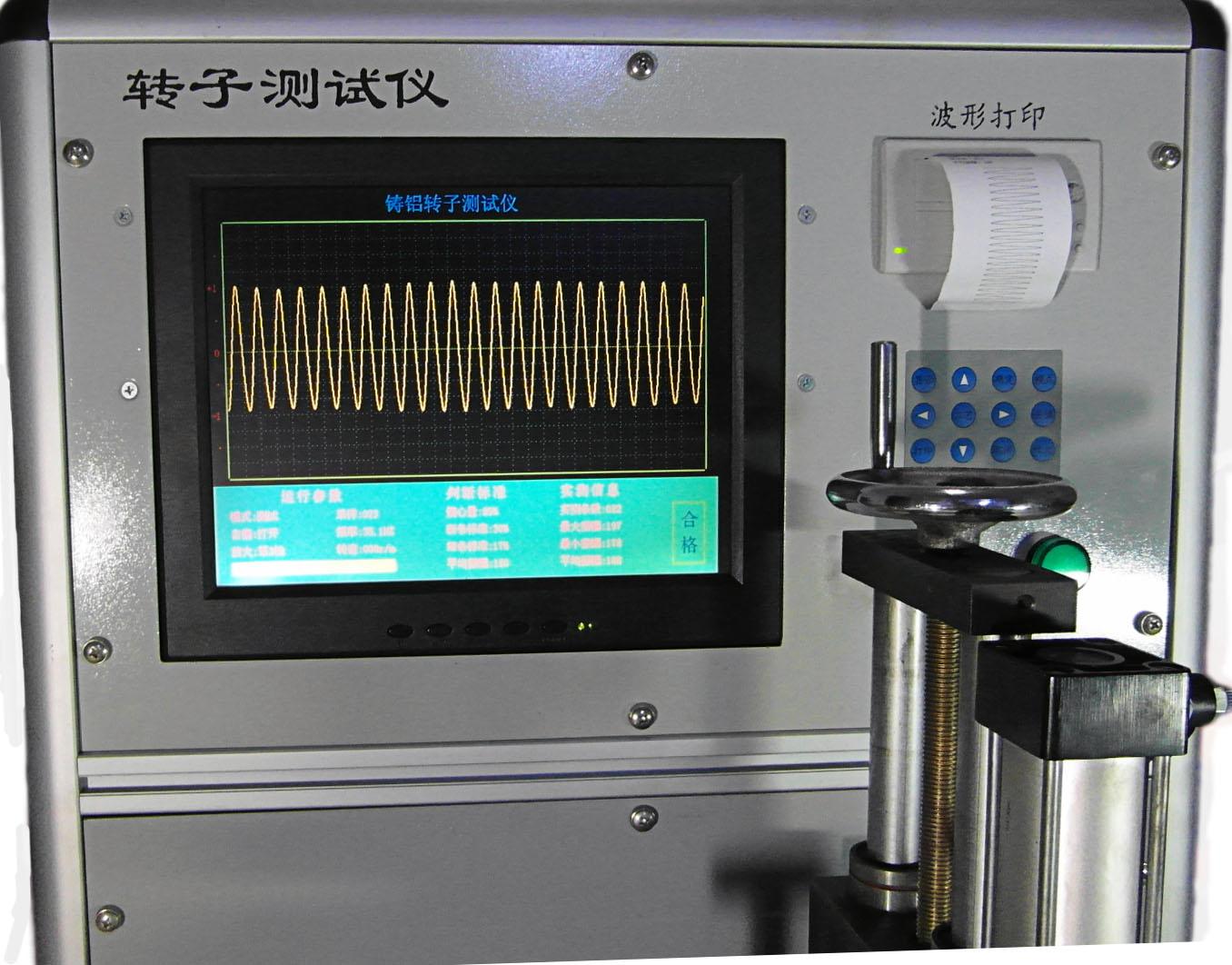 Rotor testing panel WIND-RT-1
Product description: Aluminum die casting rotor testing machine Cast-aluminum rotor testing, test the Broken-bar of cast-aluminum Rotor,Broken or interrupted rotor bars,browhole,eccentricity of die casting compressor ro
PRODUCT INTRODUCTION
WIND-RT-1 rotor testing machine use high-precision sensor to detect rotor signals, operating simple and easy, judging defects of broken bar and thin bar automatically and then automatic alarm, the data can be stored and printed.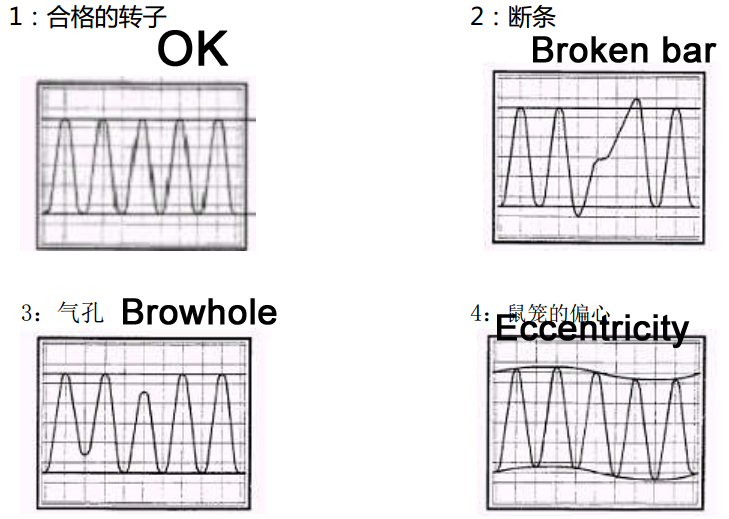 Test item:
Porosity, sand holes,residues on bars,undercasting,
declination error,internal short circuit in bars
Alignment of core with bar
Improper end ring (Extra cost needed)
Ask:
Why the waveform next to the AC induction motor diecast rotor broken bar of will become larger by tester?
Answer:
When cut magnetic lines, the broken bar of aluminum die casting Rotor doesn't produce induced current,
So for the next bar of cast-aluminum rotor, the current is abrupt.
When Browhole (Porosity) occur, the bar is thin or too slim,
Porosity and sand holes standard should be defined by user as they are common
Compressors motor rotor quality tester Technical Parameter:
| | |
| --- | --- |
| Rotor Diameter | 30—130mm |
| Rotor Length | 30—155mm |
| Air pressure | 0.3MPa |
| The Number of Conduction-bar | 10—100 |
| Test Speed | 100—1500rpm |
| Net Weight | Around 170KGS |
Fixture is related to rotor ID,OD, Length, End ring height
Aluminum die casting Rotor testing machine videos
https://vimeo.com/191428910 show to USA clinet
WIND-RT-1A Automatic loading https://youtu.be/7BjQRT7w0Dg
https://youtu.be/SLdpTCZoPqg motor manufacturing plant with aluminum diecasting rotor production
Testing equipment HS Code:
9030390000
You may also interest in
Generator alternator Stator testing panel WIND-DTS-120
Starter armature testing machine WIND-ATS-02
Contact: emily@motor-machinery.com
Skype: motor.machinery
Mobile: +86-18067425780
Website: http://www.motor-machinery.com; http://www.coilswinding.com