Generator and alternator are High-profit product, the investment can be returned in short time.
There are many machines for producing generators,
such as paper insertion for generator stator slot, wave winding,
coils shaping and forming,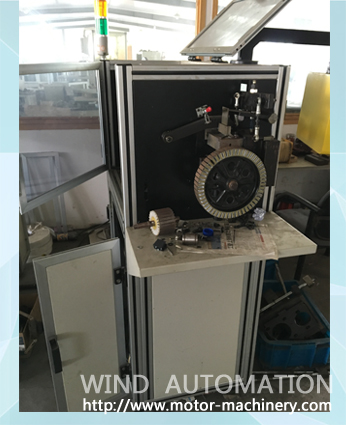 The mass production require automatic machine with big productivity,
the automatic machine can ensure the efficiency, and the cost is always high,
Small plant can't afford it.
For some mid-size plant in China, they use mechanical machine to assist the job,
wind and insert wave shape coil winding for auto generator stator by a fully mechanical machine
Machine assist the worker to insert coils to car automobile stator stack,
Some machine can produce 150pcs generator per day, you can check the video
and some can produce 40pcs per day,
Production output is related to the wave winding diagram ( wire diameter and turns no.), slot numbers.
Contact:Shanghai Wind Automation Equipment Co.,Ltd
Email:sales3@motor-machinery.com
Skype: motor.machinery
Mobile: +86-18067425780
Website: www.motor-machinery.com;www.coilswinding.com