CATEGORIES
Latest news
Contact us
ADD: No.4 Building , No.1500, Kongjiang Road,Yangpu District,200093,Shanghai,China Skype: motor.machinery
TEL: 86-21-58992293
FAX: 86-21-58992292
E-mail: sales@motor-machinery.com

> Generator stator equipment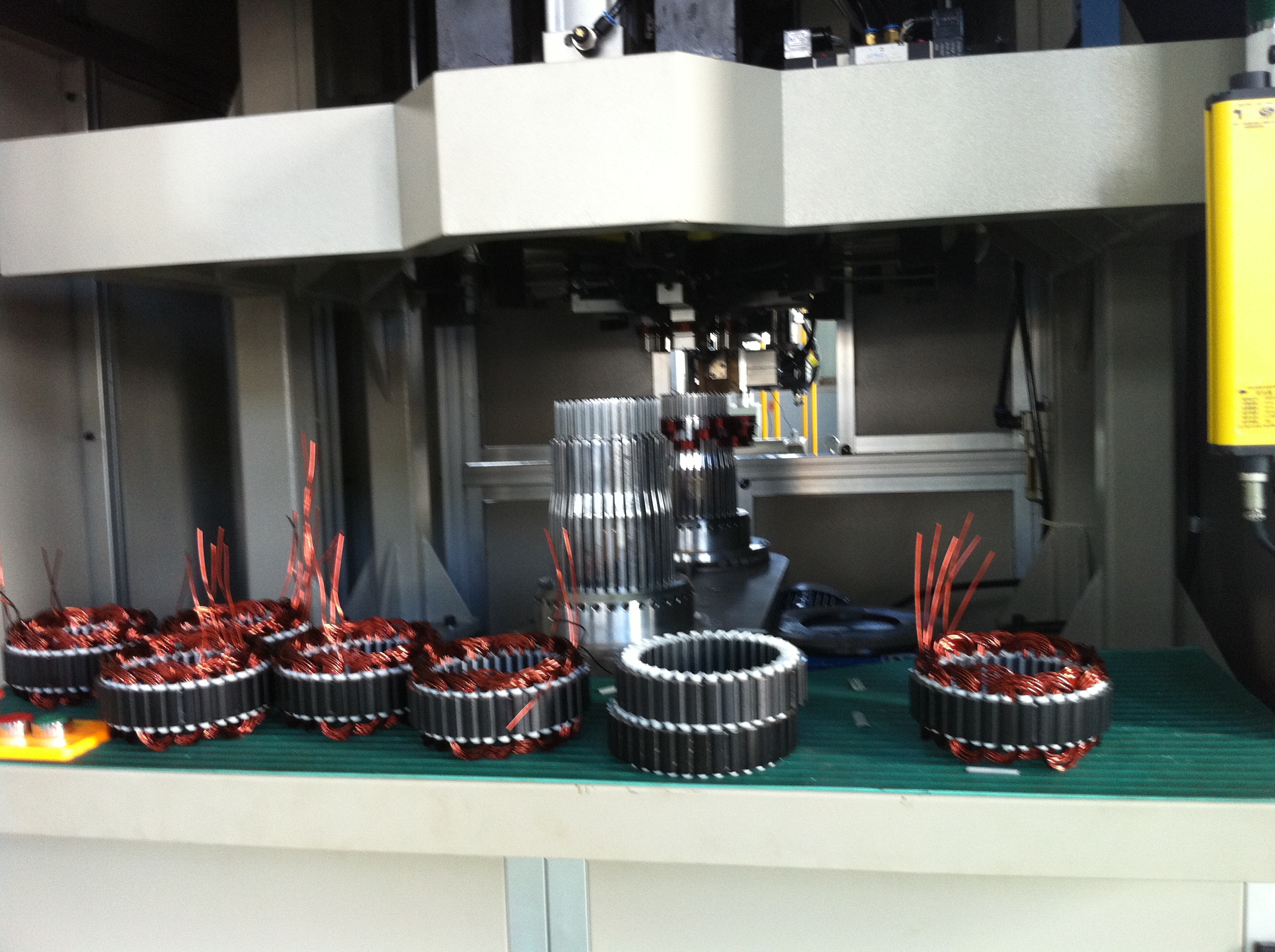 Automatic Generator alternator stator winding and inserting WIND-AGWI
Product description: Starter coils winding and insertion machine wind and insert wave shape coil winding for auto generator stator. car automobile alternator generator wave winding and insertion combination machine
PRODUCT INTRODUCTION
Fully automatic stator wave winding and inserting machine WIND-AGWI Advantages:
WIND-AGWI winding and inserting machine have Two station,
Wave Coil winding and insertion machine for producing alternator in one machine.
Suitable for auto alternator stator wave shape winding
automatic wire winding, automatic wire embedding and putting into winding transfer former automatically
Video:
Working proess:
: Servo motor control wire arraying and winding, pneumatically formed to plum blossom shape coil,
double work stations automatic position changing, servo automatic wire embedding,
automatically put into slot cover, one work station for wave shape winding and push into wire embedding mould, another station for wire embedding and put into transfer form, put insulation paper inserted stator on the station manually, repeating operation,
PLC control, colorful touching screen,
with press work/single step/automatic three kinds of work method,
high automation and efficiency.
Parameters:
Power Supply Voltage: 3

-380V/220V,
10% 50Hz
Air source Pressure: 0.5~0.7Mpa
Machine Power: about 8 kW
Wire Winding Speed: 10-120r/min
Merging Winding Wire Number: 1-2
You may also interest in manual winding and inserting machine for generator alternator rewinding
If you have types of generator alternator stators, semi-auto machines are your best choice!
Contact:Shanghai Wind Automation Equipment Co.,Ltd
Email: emily@motor-machinery.com
Skype: motor.machinery
Mobile: +86-18067425780
Website: http://www.motor-machinery.com; http://www.coilswinding.com