CATEGORIES
Latest news
Contact us
ADD: No.4 Building , No.1500, Kongjiang Road,Yangpu District,200093,Shanghai,China Skype: motor.machinery
TEL: 86-21-58992293
FAX: 86-21-58992292
E-mail: sales@motor-machinery.com

> DC motor stator machinery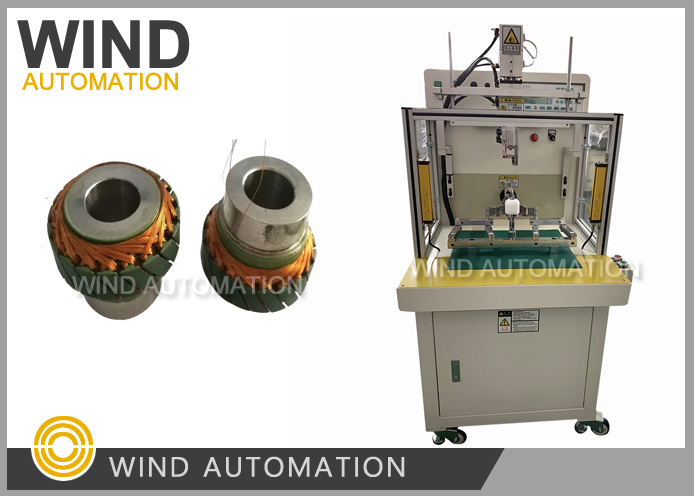 Resolvers Motor Stator Flyer Winding Machine For Electrical Car
Product description: Resolvers are windely used in EV/Hybrid Cars, the skew resolvers outside stator flyer winding machine WIND-HMW-305D can get 1pc wound stator in a compact and efficient way. The resolver wound in vide
PRODUCT INTRODUCTION
Resolvers Motor Stator Flyer Winding machine is dedicated machine for skew type electrical vehicle, hybric car and new energy motor
Parameter:
Wire diameter:0.1~0.7mm
Stator ID:15~65mm
Core length:7-100mm
Turns No.0-99999
Operation option: stepping/Auto
Air pressure:5~7kg/square centi-meter
Power:2KW, AC220V 50/60Hz
Weight: about 220kgs
Dimension: 1600(L)x1100(W)x1400(H)mm
Resolvers motor stator winding video
Resolvers are windely used in EV/Hybrid Cars, the skew resolvers outside stator flyer winding machine WIND-HMW-305D can get 1pc wound stator in a compact and efficient way.
The resolver wound in video mainly used in permanent magnet synchronous electric vehicle motor, In order to measure the electromotive force of the motor winding, two types of sensors can be generally arranged at the end of the motor shaft, one is a wound-type resolver and the other is a reluctance resolver.

The role of the rotary transformer in electric vehicles.
The resolvers(rotary transformer) mainly has the following two functions
1.Speed sensing function
2. Position sensing function, adjusting the standard zero position of the motor and sensing the rotor position of the motor at any time.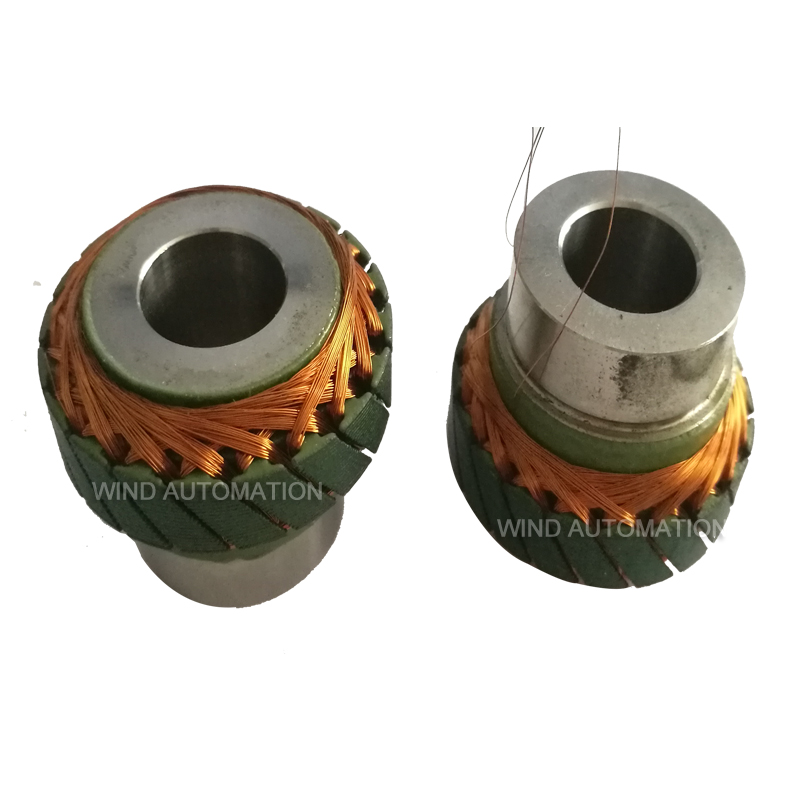 You may also interest in Resolvers stator needle winding machine